Harlequin & Babydoll Sheep Care
Fencing
Ideal fencing for sheep would be 5 ft high no climb fencing or 4" cattle panels with a hot wire offset at top and bottom. Larger cattle panel openings can allow lambs to get through, resulting in a dangerous situation.
Shelter
Minimum shelter is a three sided run-in shed. Ideal: barn with doors that can be closed against bad weather.

In pasture, sheep need access to shade throughout the day.
Food/Forage
Adequate hay, water and natural seasonal forage. Can be supplemented with grain at birthing, breeding and weaning.

Hay is usually what is "horse quality" in your region. They do not need "fancy" hay like alfalfa or timothy.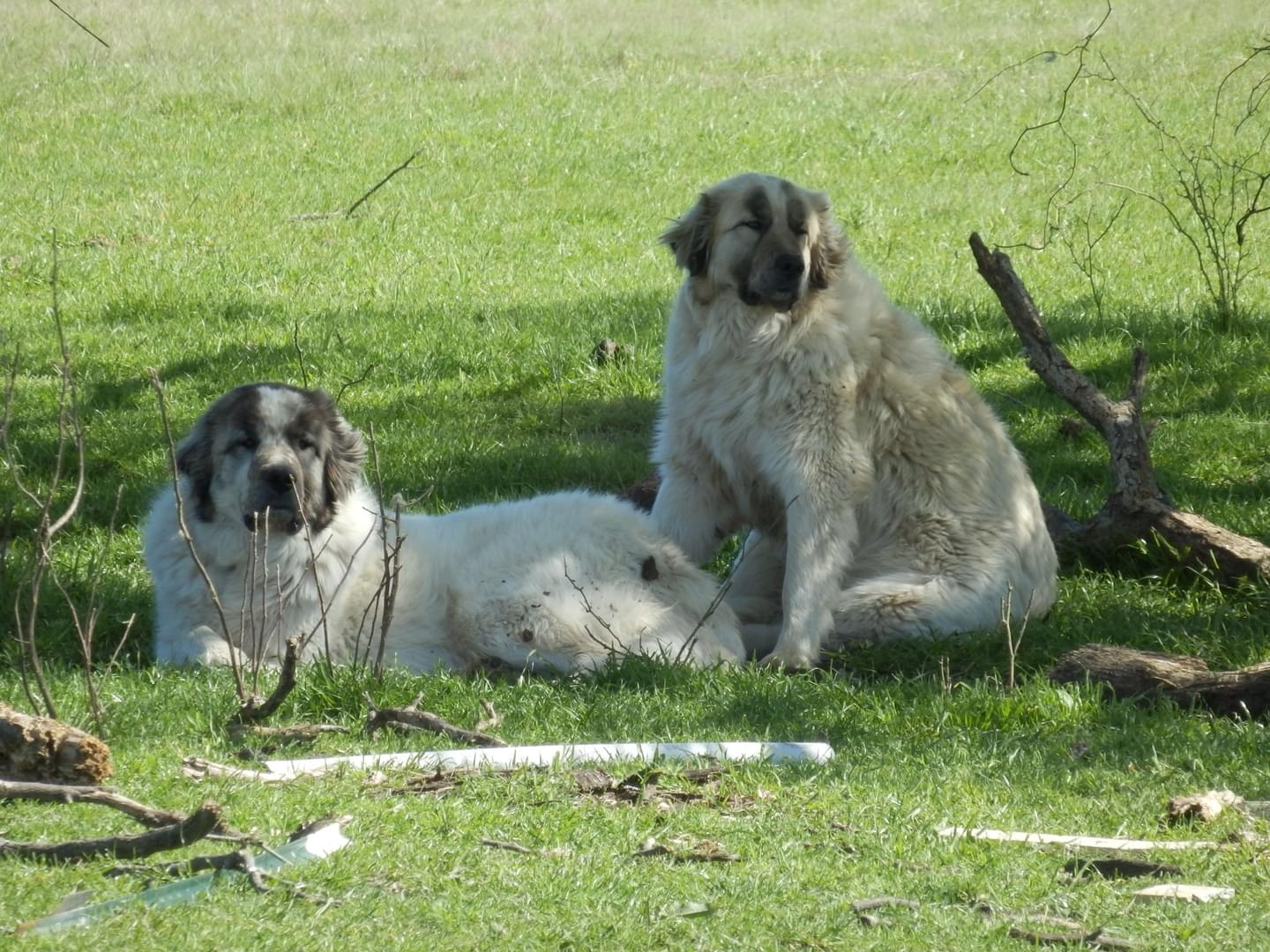 Protection
There is no better protection for your flock than hot wires and/or proven ADULT livestock guardian dogs. Pups take years to train. We can help you locate a suitable LGD.

Some people have success with donkeys or llamas. Llamas tend to protect lambs, but are considered prey by predators. Donkeys can become indifferent to predators.
Veterinary
Vet care is usually minimal. As adults, once a year they need a CDT shot which you can give yourself.

Sheep can get upper respiratory infections leading to pneumonia (though in frequent)

You need to have a vet skilled in livestock, preferably with experience with sheep.
General Care
Feet: Hooves need to be trimmed every 3-6 months.

Shearing: Once or twice a year depending on location

Eyes (Babydolls): As needed to prevent "wool blindness".

De-worming: As needed or every 3-4 months. Best done on advice of your vet