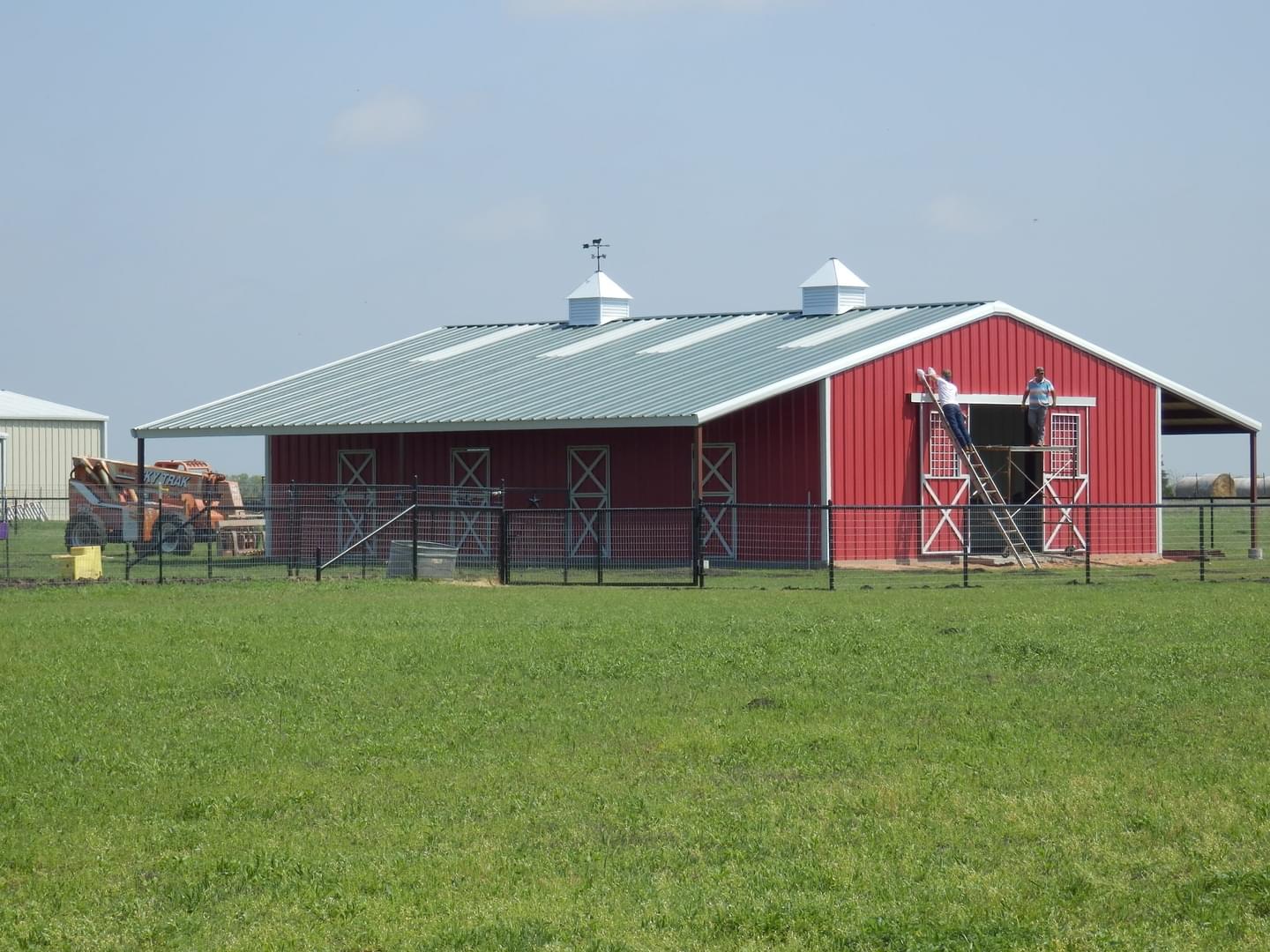 Not EVERYTHING is Bigger in Texas

It's a popular myth that everything is bigger in Texas. For the most part it's true. Texans do things in a big way from the size of our highways to the length of Texas Longhorn cattle horns.

As a transplanted Connecticut Yankee, I decided that I was going to look for something "little" to raise on our 25 acre "ranchette". I didn't even know there was a word for a smaller rural property. It only seemed right that a small "ranchette" would be home to a small breed of sheep for what was at the time our weekend home. And so we built a small sheep farm.
Why Miniature Sheep?
Initially we were looking for livestock for our new hobby farm to maintain an agriculture exemption to help lower land taxes. When we saw an article in "Acreage" magazine on small, sheep with permanent "smiles" we were sold!.

First off they are small, 23" maximum at the shoulder meant that either of us could handle them easily alone. Their smiles gave them a quirky and endearing look. Babydoll Southdown sheep are also known as "teddy bear" sheep. In wool, they look like little stuffed animals.

In 2012 we added the all-American Harlequin breed, and the rest is history!
The Six Wags Difference

Investing in miniature sheep is expensive. We know and appreciate that fact because we did it, too! As soon as we decided to breed sheep, we committed to some very important ethical principles so that our business would be in line with how we do everything.

First, when we started in 2009, the economy was very bad. As a reassurance to our customer families, we decided that we would offer a guarantee that any sheep purchased from us could be returned to us if something happened in your life that wouldn't allow you to properly care for your sheep. In the worst of times, we don't want you to agonize about what will happen to your beloved pets, you can rest assured they have a place to go.

The second principle we ascribe to is our motto: education before the sale, and service after. Simply put this means we make sure that owning sheep is right for both parties. Firstly, we screen potential buyers by using our Lamb Readiness Questionnaire. In answering this questionnaire you will assess if you are prepared to care for sheep long term. In fact, we have found that going through this process will identify gaps in your preparedness and perhaps willingness to properly care for new animals.

You are going to have questions, and we will do our best to give you reasonable answers based on our real-life experience. Once you get your lambs home, we are available to you by phone, text and email to give you advice and answers to questions quickly as long as you own your sheep.

We invite you to ask any breeder you contact to see if they will accept sheep back should your life situation take a turn for the worse, and if they will be readily available to you once they've gotten your money. Once you've had a chance to compare policies, you'll know why people across the continental US and Hawaii have chosen Six Wags Over Texas.